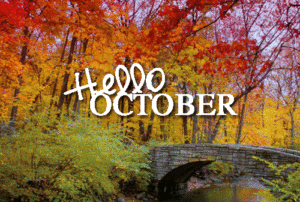 Hello, October! Here at Amundson Dental we are always excited to greet the beginning of a new month, and October is particularly special. In celebration of October, we've decorated the reception area in our office with pumpkins and potted fall mums with decorative leaves outside to greet everyone! There are so many fun activities to get into the Halloween spirit such as visiting a pumpkin patch, carving pumpkins with your loved ones, or roasting pumpkin seeds.
Since we are lucky enough to live in a close, small-town community, there will still be trick-or-treaters out on Halloween night--though with extra safety precautions put in place. Others will be hanging with family, watching classic Halloween movies like Hocus Pocus, The Addams's Family, Beetlejuice, It, or Casper the Friendly Ghost (just to name a few favorites!).
It isn't Halloween without treats! If you want a few different ideas to branch out of the typical chocolate candy we've got you covered! Some of our favorites are popcorn balls, caramel apples from Widman Candy Shop, Kim's famous caramel popcorn, and Dr. Scott's fresh apple pie.
In the month of October, we also celebrate our Dental Assistant, Rachel's, birthday. When you visit our office next make sure to wish her a happy birthday!
We wish you all fall blessings with an abundant harvest!