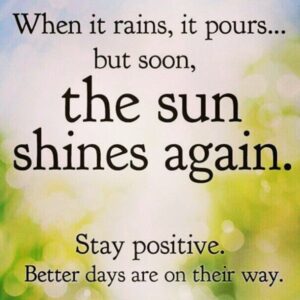 Hello everyone! We hope you are sheltering in place to ensure your safety. Dr. Amundson and Kim are currently busy putting a fresh coat of paint on the office and taking spring walks. What are you doing with your extra time? We would love to hear from you!
Even though we are unable to provide preventive dental care, Dr. Amundson is here if you should experience an emergency. In the case of a dental emergency, we are available by telephone and email: info@rogeramundsondds.com and 701-772-0171. We look forward to seeing you again when things settle down.
In the meantime, we encourage you to maintain daily brushing and flossing, eat a healthy diet and reduce sugar intake if possible. This craziness we are experiencing will not last forever and we will be stronger together. We are here for you! Stay safe and healthy!