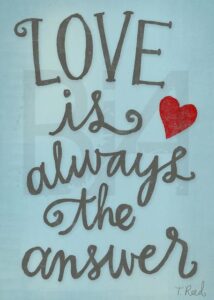 Valentine 's Day might have passed but the entire month of February is for celebrating love and appreciating the special people in your life. Love and friendship are important to the overall health and happiness of everyone. It is most important to celebrate that love every day of the year, not just on Valentine's Day. The team of Amundson Dental spent the day with their families. There's nothing better than being surrounded by the ones you love.
Not only do we celebrate love and connection this month but it's also the perfect excuse to indulge in some sweet treats! Most of our team enjoy chocolate while others love red cinnamon bears. Which treats are your favorite?
Our team expresses gratitude and appreciation for the loved ones in their lives with sweet and thoughtful Valentine's Day cards and baked goods. Kim reminisces that her most memorable Valentine's Day was when she was in 4th grade and a boy a year above her gave her a witch Valentine's Day card. It made her cry!
There are so many different ways to demonstrate your love for others. We live in an age when people are distracted by smartphones and busy schedules. A simple way to show you care is taking the time to listen, away from distractions. Loving is truly the art of listening to others.
We hope everyone enjoyed their Valentine's Day. We can't wait to see you in our office again soon.