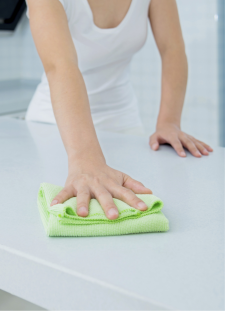 Dear Patients and Friends,
We are beginning to resume patient care on May 4th and are looking forward to caring for you. Below are steps we're taking to keep you safe:
• Pre-treatment oral rinse
• Protective eyewear for patients
• Office wide air exchanger to replace all air in the office 4 times per hour
• Use of antiseptic wipes that kill current virus in 30 seconds
• Disposables always used where possible for every patient
• Reception area re-arranged for social distancing
• Waiting area in parking lot (remain in your vehicle) with phone contact to prevent the need to sit in a "waiting room"
• Temperatures taken of team daily and patients as they arrive
We've been caring for our community since 1988 and value the trust and friendship we share. Our experiences of the Aids epidemic from the early 90's to the Big Big Flood of 1997, have helped us grow and become stronger than before.
Remember to practice proper hygiene, get plenty of rest and eat a healthy diet to help yourself combat this virus. Take care, stay safe and healthy! We will see you soon.

Drs Roger and Scott Amundson and team